Bellevue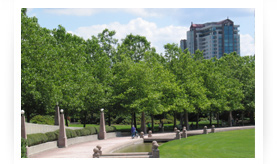 Our language institute teaches private language classes and language lessons in the Bellevue area. We serve the population on the Eastside of Seattle with language instruction. Private language lessons are usually taught to individuals and small groups. We also offer our language services to businesses and corporations. Our language school specializes in many different foreign languages and offers classes in languages such as Ancient Greek, Arabic, Bosnian, Bulgarian, Chinese, Croatian, Dutch, Estonian, French, German, Greek, Hebrew, Hungarian, Hindi, Indonesian, Italian, Japanese, Korean, Latin, Norwegian, Polish, Portuguese, Romanian, Russian, Serbian, Spanish, Swedish, Turkish, Vietnamese and other foreign languages. The language classes are fun, stress free and taught mainly by native language instructors who teach these language programs to adults, families, schools, small and large groups, businesses and corporations in and around Bellevue. We also teach language classes and programs for children mainly in before and after school programs. Our language institute serves the community seven days per week. Weekend classes are a good alternative to weekday classes and allow students with busy schedules to learn a language in their free time. If you wish to take private language instruction in Bellevue please contact us.
At the moment we teach weekday and weekend language group classes only at our language training facilities in the University Village.

Located in King County, Washington, Bellevue is a fast growing city. Only a few miles away from Seattle, located on its Eastside, Bellevue is no longer considered a suburb of Seattle but more a city outside of Seattle. With a population of over 100,000 it is the 5th largest city in the State. Bellevue is surrounded by other thriving cities and towns such as Bothell, Issaquah, Kirkland, Mercer Island, Newcastle, Redmond, Renton and Sammamish and Woodinville.