Corporate Private Language Training
Customized programs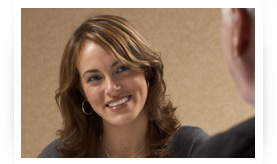 Whether you need to learn Spanish to participate in negotiations or you need to speak Chinese in order to communicate with your business partners in China, or Russian because you have team members who will be living or working away, our language training company is able to offer you fully customized and effective language solutions in any foreign language.

Individual attention
From a few lessons per week to daily intensive programs, our professional language staff will achieve results that will make a difference in your business operations.
Our customized language training programs offer individual one-on-one attention and are designed for business professionals who wish to learn at their own pace or who can not devote regular hours for a group class training.

Flexibility with training location
We come to your location and can train you during morning, lunch, evening, weekday or weekend hours. Training can also be done at our language training center in Seattle.
Corporate language training is offered also to very small study groups and is suitable for executives, management, human resources personnel and other various employees.

Language training from Arabic to Vietnamese
We provide training in over 30 languages such as Arabic, Bosnian, Bulgarian, Cantonese, Chinese, Croatian, Czech, Danish, Dutch, English, Estonian, Finnish, French, German, Greek, Hindi, Hungarian, Indonesian, Italian, Japanese, Korean, Mandarin, Norwegian, Polish, Portuguese, Romanian, Russian, Serbian, Slovak, Spanish, Swedish, Turkish and Vietnamese.

Cultural Consulting
Cultural consulting can be included in the language training or can be requested separately.