Substitute Teachers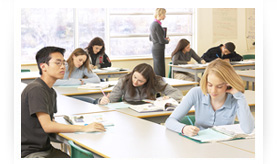 No more Math teachers who substitute for Spanish teachers!

If your school faces a staff shortage, if your language teacher is sick or if your language staff has a teachers' training which makes it difficult or impossible for your teacher to attend the class, we can help.
Our substitute language teachers can either teach short term or long term.
Their teaching assignments range from substituting for a couple of hours to several weeks.

Please fill out the form below if you are interested in our services or if you are in need of a language substitute teacher in the Seattle, Tacoma and Bellevue – Eastside areas.