Fremont Seattle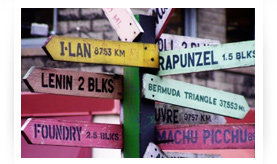 Our language school offers private language instruction in and around the Fremont area. We serve the community of Ballard, Green Lake, Fremont, Queen Anne, University District, Wallingford and other neighborhoods with affordable private language instruction and teach either individuals or small private group classes. For students who don't want to travel in order to meet their language instructors we also offer language instruction at the student's home or office.

Our language school specializes in many different foreign languages and offers classes in languages such as Ancient Greek, Arabic, Bosnian, Bulgarian, Chinese, Croatian, Dutch, Estonian, French, German, Greek, Hebrew, Hungarian, Hindi, Indonesian, Italian, Japanese, Korean, Latin, Norwegian, Polish, Portuguese, Romanian, Russian, Serbian, Spanish, Swedish, Turkish, Vietnamese and other foreign languages. The language classes are fun, stress free and taught mainly by native language instructors who teach these language programs to adults, children, families, schools, small and large groups, businesses and corporations. Our language institute serves the community seven days per week. Weekend classes are a good alternative to weekday classes and allow students with busy schedules to learn a language in their free time.

At the moment we teach weekday and weekend language group classes only at our language training facility in the University Village, close to the U-District. Our language school is planning to offer group language classes in Fremont in the future.