Before and After School Enrichment Programs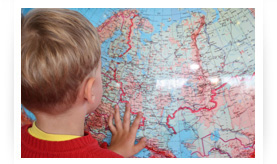 >>> REQUEST MORE INFO <<<

WHAT WE DO
HOW WE TEACH
CONTENTS
TEACHING MATERIAL
PRICES
WHY SEATTLE LANGUAGES
>>> REQUEST MORE INFO <<<

Seattle Languages International teaches most of its children's language programs in Preschools, Kindergartens and Elementary Schools. Even though language programs for teenagers in Middle Schools and High Schools are offered, such classes are less frequently taught as these schools usually have their own language programs.

The most frequently requested languages are Spanish, Mandarin Chinese, French, Japanese and German.
Our Language Institute has also taught and offers other languages such as Arabic, Italian, Portuguese, Russian, Vietnamese and others.

Since 2003 Seattle Languages International has been teaching over 50 language programs in public and private schools in the Seattle, Bellevue, Redmond and Tacoma areas.
Foreign language classes for children and teens are increasingly requested by parents, PTA members and principals as our global world makes it almost a must to know at least one foreign language.
Contact us today and make a difference in your child's life and in the world!